Technology needs women; their fresh thinking, diverse perspectives, and passions. Do you want to help tech rise to meet the needs of society, but don't know where to start?
Across four online sessions in two weeks, we're hosting a pre Athena programme - in collaboration with LIFT - that aims to introduce budding women technologists to the up and coming career or Java Test Automation, to support women's understanding of the opportunities available in tech, and specifically how to progress with Sparta Global.
If you like what you see and feel like you want to pursue a career in technology, you can then apply for a full-time, paid role with Sparta Global's Athena programme.
Please note: As a LIFT initiative, you must live in Islington, Camden, Hackney or Tower Hamlets to attend this particular programme.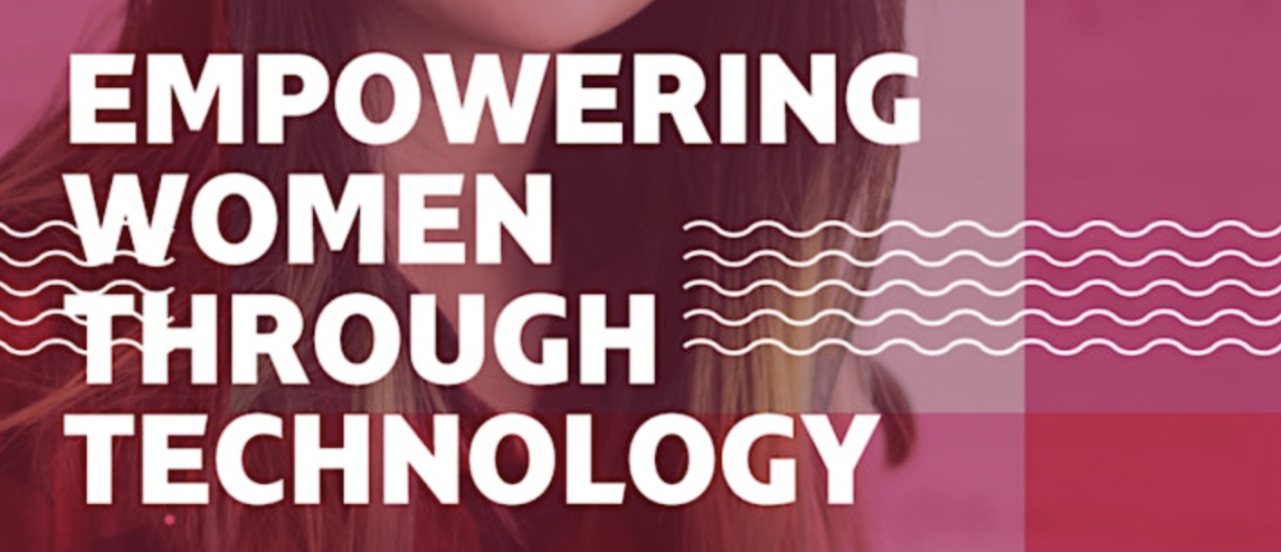 WHAT TO EXPECT:
Tuesday, September 5th (SESSION ONE):
What careers are available in Tech and what skills do I need? Focussing on Test Automation with Java.
Thursday, September 7th (SESSION TWO):
A hands-on deeper dive into Java, what you can do with it, what you need to learn, and what resources are available to help you.
Tuesday, September 12th (SESSION THREE):
Automated web testing with Java - We will examine a website, decide what needs testing, and create a test automation framework for it.
Thursday, September 14th (SESSION FOUR)
The Sparta application process and how to prepare for success!
ABOUT THE ATHENA PROGRAMME:
The Athena Academy offers women the chance to join, learn, work, and grow into future tech leaders – providing them with the confidence, skills, and connections to build a profitable and powerful tech career.
Our Athena Academy stream is designed for women with the attitude, aptitude, and potential to play a transformative role in technology, but want to make these moves with a sisterhood of support.
Our roles include 12 weeks of free, full-time, female-led training. Although training remotely, our women will be part of an inclusive and supportive learning environment that encourages trainees to share in their wins, losses, and lessons.
During training, all women will be paid a salary as an employee of Sparta Global, and these opportunities are open to graduates, non-graduates, career changers, returners, and those with no prior STEM experience.
At the completion of training, we will assign our Athena Spartans to work on-site with our clients in their first, full-time technology role as a Spartan consultant. As a Sparta employee, our women will continue to be supported by Sparta pastorally and professionally and be able to access our continuous learning programmes.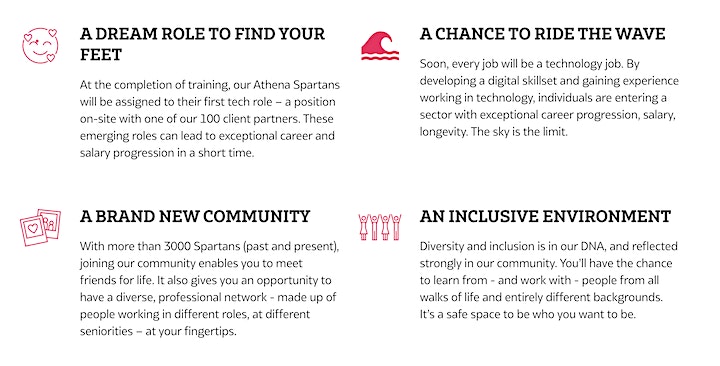 Need a bit more information? You can join a free info session in August, click here to register. 
Free in September and ready to kickstart your career? Sign up now for the pre Athena programme here.